Welcome to children (and parents) starting school in 2020
A warm welcome to our school to parents and children starting in Reception September 2020. We have created this page on our website as a one-stop place for all the information we have for you ready to make a great start to your time in school.
Here is an outline of our current plans:
10th July 2020 Meet and Greet. Come for a socially distance half hour slot to introduce yourself and your child to our setting and key staff. Pick up your new starter booklet and find out your home 'visit' and start date.
A video is now available of our normal parents information evening.
From 7th September Home 'visits': These normally happen in July and are a chance for our staff to meet your child in thier own space and where they are most comfortable, and also a chance for you to ask any questions or raise any concerns. These are likely to be either 'garden' visits outside or an online meeting.
From 14th September: Children begin to start school in small groups - you will be given your start date in your induction pack. Once your child has started they will be in school full time from that date.
New Parents Information
This 30 minute video is a replacement for our normal parents information evening. Please watch it to help you complete your new starter pack.
Getting ready for school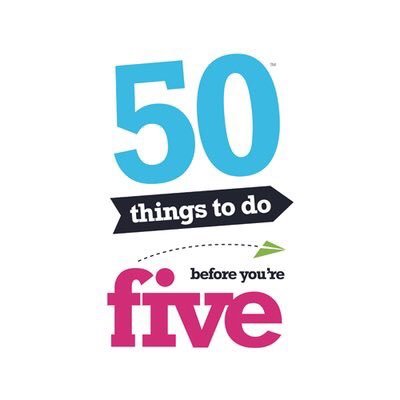 Literacy skills and language development are so important for young children. Try this free app with 50 great activities to do with your under 5's...
'50 Things to Do Before You're Five' was developed with families to produce a fun resource that offers a wide range of experiences that builds skills and language and supports brain development in young children. More information can be found by clicking n the link above.