Welcome to children (and parents) starting school in 2021
A warm welcome to our school to parents and children starting in Reception September 2021. We have created this page on our website as a one-stop place for all the information we have for you ready to make a great start to your time in school.
Here is an outline of our current plans:
Friday 25th June: an afternoon parents' information visit to Reception class where you can find out everything you need to know about starting school. You will be handed a 'new starter pack' and, if you need help to complete it, we can do that at the same time.
Wednesday 30th June, 6pm-7pm: online parents information evening on ZOOM - please ask at the school office if you have not had your invitation by email
First week in September: parents and children will be visited in their homes by a member of our Reception staff team and our Family Support Officer Helen Jackson. The day and time for this visit will be included in your new starter pack.
Second week in September: your child starts school! The day and time for your child's first day at school will also be in the new starter pack.
All these will be subject to change according to DfE guidelines and government restrictions which can change at any time.
Below is the video that we created last year, the majority of which is still relevant and might prove useful for you if you are brand new to our school.
Getting ready for school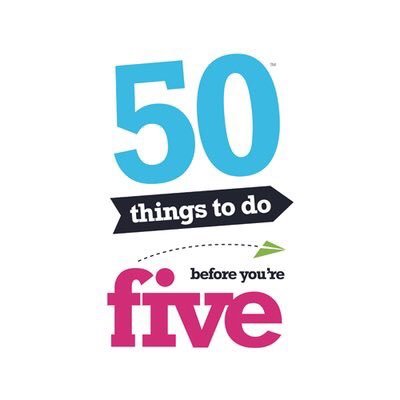 Literacy skills and language development are so important for young children. Try this free app with 50 great activities to do with your under 5's...
'50 Things to Do Before You're Five' was developed with families to produce a fun resource that offers a wide range of experiences that builds skills and language and supports brain development in young children. More information can be found by clicking n the link above.